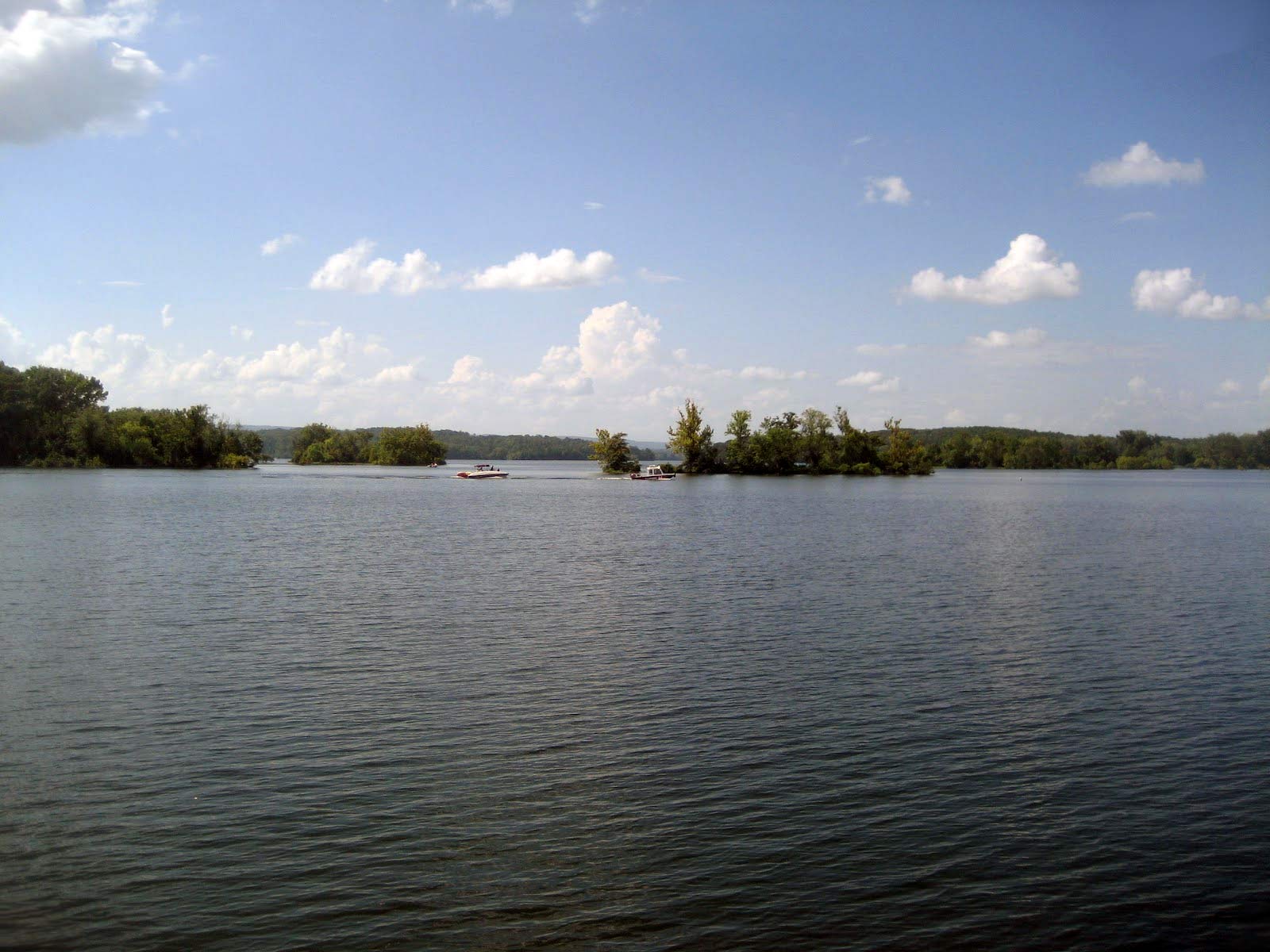 Fishing Tips
---
STRIPED BASS
During the late fall and early spring many move upstream to John Sevier Steam Plant. Year round, but especially in the summer, when dissolved oxygen levels are low, the lower portion of the lake from Macedonia Hollow is the best. Live Shad or large shiners with single hook, sinker, and greater than 15 lb. test monofilament is a well used method. 1 oz. White Doll Flies with 6 inch plastic trailers, Red Fins or Little Mac plugs, Sassy Shads on 1 oz. lead heads, Zara Spooks, White Slug-gos and a jigging spoon are also used.

LARGE MOUTH BASS
The highest catch occurs in March and April when the water warms and the bass move to the shallows to spawn. Some popular tackle are Silver Buddies, Carolina rigged plastic lizards, 4 inch plastic worms, crank baits, Shad Raps, Rapalas, Rat-L-Traps, Spinner Bait, Buzz Bait, and many more.

SMALL MOUTH BASS
They move to clay in gravel points in the spring. Fish with live bait on the bottom, Carolina rigged lizards, or cast Fire Tiger or Shad Colored Shad Raps, Rapalas, and Rebels.

CRAPPIE
Fish in coves near fish attractors, brush piles, or downed trees in early spring or late fall. Small minnows, plastic grubs, flies tipped with minnows, and small crank baits work best.

WALLEYE
The best season is from January through May when they concentrate upstream near the steam plant. Best caught with small flies tipped with minnows, rooster tail or june bug spinners, plastic grubs and Hair Doll flies.

We'd like to thank the TWRA for making this information available.